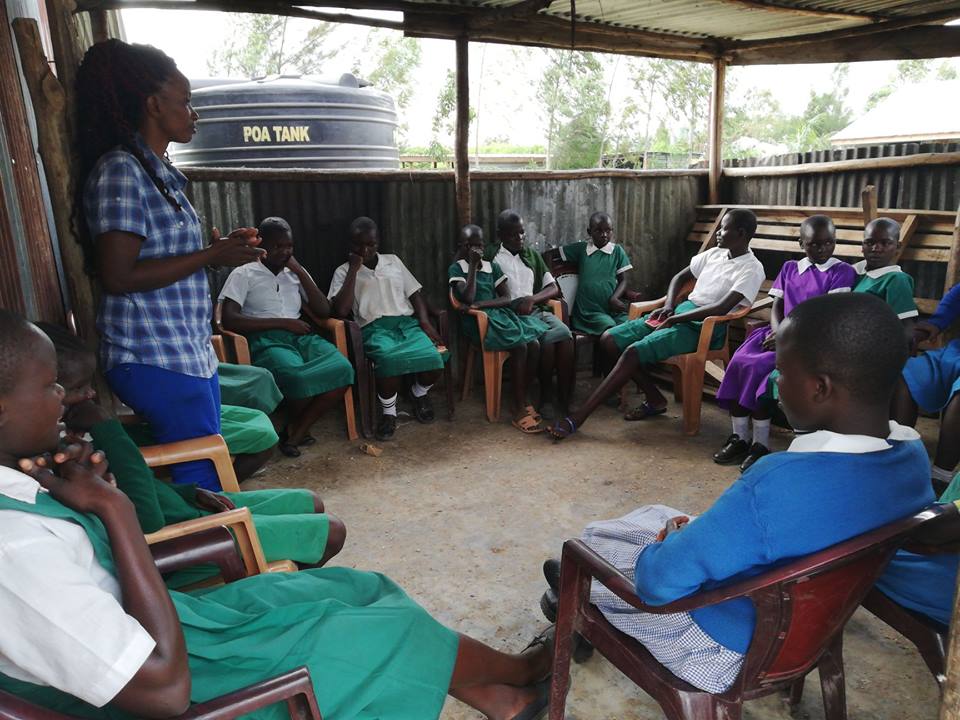 We set up school girl clubs to encourage girls' with low self esteem believe in themselves.
Sensitize and highlight on menstrual health. In partnership with Ruby Life, we distribute free Ruby cups to needy school girls to enable them stay in school even during their menses.
Provision of School Uniforms through appeal to well wishers. For Kshs 1500 (USD 15) one needy girl gets a new school uniform.
Provision of School bags. For Kshs. 200 ( USD2) a needy kid gets a school bag.
Create a safe space and conduct mentorship sessions for girls
Making home visits and follow-ups on the mentorship sessions we provide in school.
Partnership with Growth In Cooperation ( GinCo) that fully supports primary school girls to successfully complete primary school.
Golden Mentorship Boot Camp
5 days of in-house mentorship sessions for girls and women.