Our Objectives
Empowering Girls and Women by linking them to opportunities that enhance their chances of success in creating socioeconomically and environmentally conscious families for a better society. The organization focuses on three set of objectives.
Girls
To set up mechanisms to support every school going girl to successfully complete their education and link them with opportunities to further their development.
Women
To accord all women the opportunity to access sustainable development technologies to enhance their family livelihoods and ensure their kids complete schooling.
Schools
To build the capacity of the schools and their management committees to ensure the schools play their rightful role as driver to the sustainable development of the communities.
Golden Girls Foundation was registered in 2011 as a nonpolitical, nonprofit organization under the laws of the republic of Kenya. The organization aims at empowering the girl child and women towards creating a socio economically stable society. The Foundation head office is located at Masogo, a rural shopping centre 40 kilometers to the North East of the Kisumu city.
The origin of the organization is traced back to Amilo primary school. Amilo primary school is located in Miwani division in the former Muhoroni district in Kisumu County. The school had for a long time been performing sub-optimally despite the support it had received from the local community, its leadership and well-wishers, however, many of the class 8 graduates, more so the girls were not recording the required grades to qualify for the sponsorship.
On the invitation of the school management committee chair during the prize giving day for the 2010 KCPE results, the founder took up the challenge  to deliver more girls meeting the set grades. This included the mentoring of girls, exposure to various issues and motivational visits.
One year down the line (in December 2011), the Golden Girls Foundation registered. The name implies Setting up a solid foundation for girls to attain gold in the life championship.
Golden Pillars
Golden Pillars are foundational ideas that we at Golden Girls Foundation believe help guide mentors and their mentee's understand themselves and their world.
Service
Always ready to serve and give assistance.
Determination
Disregard all challenges.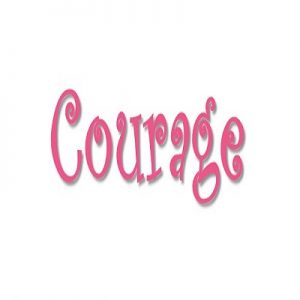 Courage
Bravery to venture and always be in the lead.
Dignity
Positive self-esteem is a shield.
Humility
All are equal before God.
Get in Touch
Contact us
P.O.Box 7657-40100 Kisumu, Kenya
Email us
info@goldengirlsfoundation.org